Me 163B polars
Shown here is a polar of the Göttingen 765 profile as found by Stephen Endersby in the 'Alexander M. Lippisch Papers' collection of the Iowa State University Library. They appear to be wind tunnel measurements, performed on a profile of 700 mm length and with a Reynolds number of 1.54 million.
Measurement of the data points below.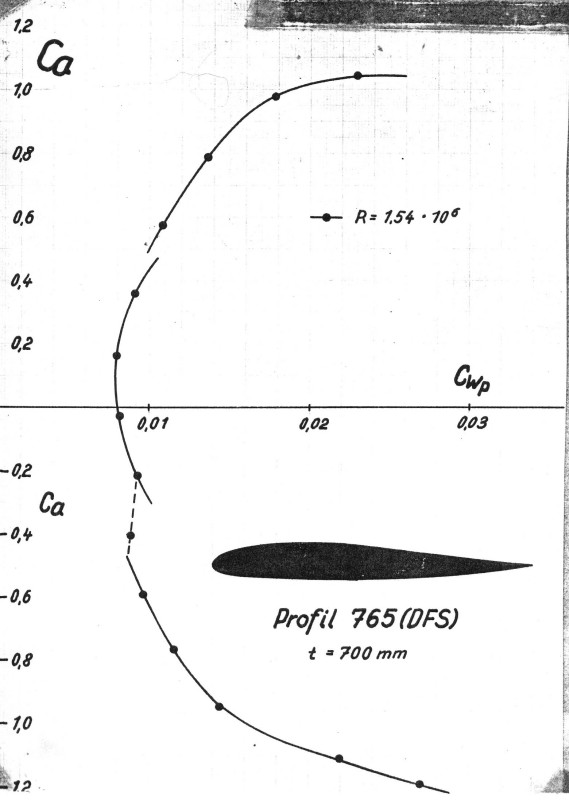 The data points were measured digitally using Engauge.
| | |
| --- | --- |
| Drag coefficient | Lift coefficient |
| 0.0227 | 1.044 |
| 0.0174 | 0.977 |
| 0.0131 | 0.786 |
| 0.0101 | 0.572 |
| 0.0084 | 0.357 |
| 0.0072 | 0.161 |
| 0.0074 | -0.028 |
| 0.0086 | -0.217 |
| 0.0081 | -0.404 |
| 0.0089 | -0.590 |
| 0.0110 | -0.763 |
| 0.0139 | -0.942 |
| 0.0217 | -1.106 |
| 0.0269 | -1.186 |
Return to polars page