Me 163B "White 05" of Erprobungskommando 16
"White 05" running on its own power after the mechanic has removed the electric cable from the right side of the fuselage. The steam flow has increased compared to the previous picture.
Source: "Messerschmitt 163 - Un avion trop loin" by Alfred Price and Jeffrey Ethell, published in "Le Fana de l'Aviation', February 1997 issue.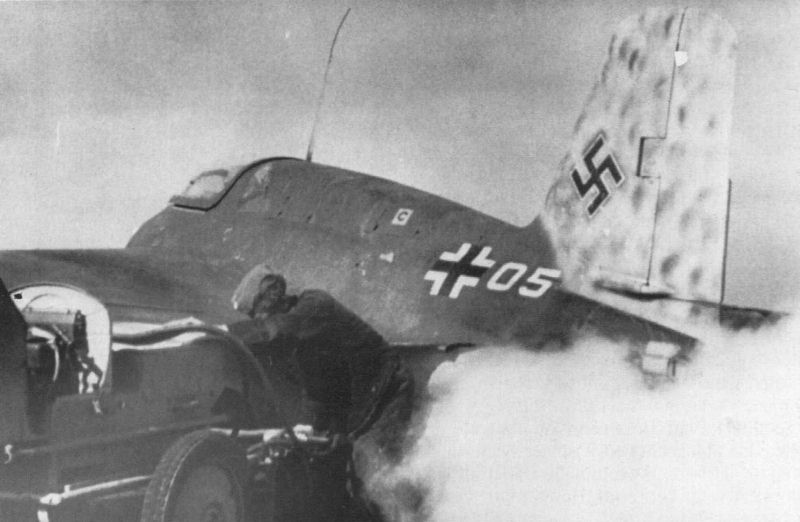 Return to "White 05" page