Me 163B 191454 'Yellow 11'
Very nice side view. Fuselage camouflage is interesting: just ahead of the cockpit the camouflage changes drastically from an almost solid dark color to a medium mottled one. This could be the result of the installation of the armoured nose cone of another aircraft, either in Germany or in the UK. The nose cone could be opened for maintenance, and its replacement wouldn't involve rivetting or anything else drastic. The nose is painted possibly in yellow with a red edge; whether this is original is unknown. The camouflage appears to remain solid up the code, where it transits into mottles. Compare that to the right side, where the mottling starts ahead of the Iron Cross.
The code appears slightly darker than then the white Balkenkreuz, suggesting yellow. The skid is very dark, perhaps black. Antenna on the spine is in a light color. The aircraft has no tailwheel fairing. The fin cap shows a dark band of paint (or tape?).
Source: have to look it up, but it was something with 'flight'!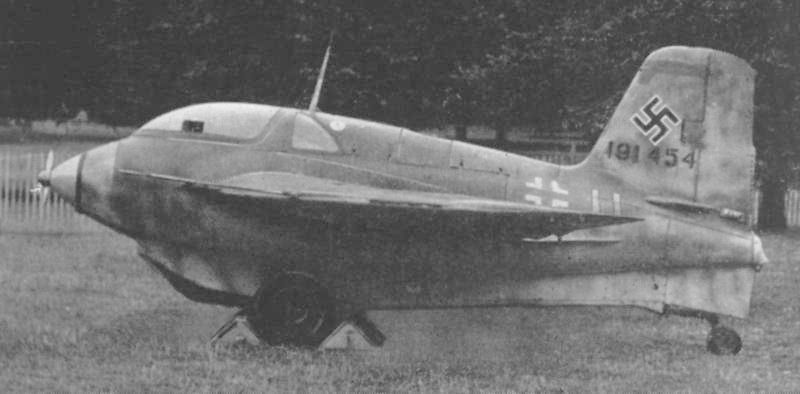 Return to "Yellow 11" page