Coca Cola Porsche 935
The Fred Cady decal sheet can also be used to create Bob Akin's Porsche 935 K3. Bob Akin owned and raced a number of 935's of various types. Shown below are some of them, with an attempt to identify the correct version.
This photo was kindly sent by Tim Crete, and shows the car at the 1983 Lime Rock Park race. The dating of this photo makes it unlikely that this is chassis number 930 770 0911 (after a Kremer K3 update renumbered as 009 0005), a Porsche 935 that Akin drove during the 1980 season, and managed during the 1981 season. That specific car is offered for sale by Symbolic Motors in February 2002. The correct identity is yet to be determined.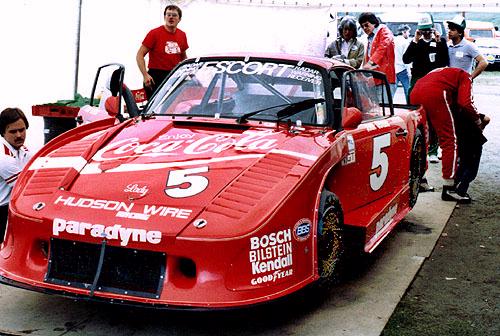 The next photo was scanned from Autosport magazine. It appears to be a 935 K3/79, and it is likely the same car.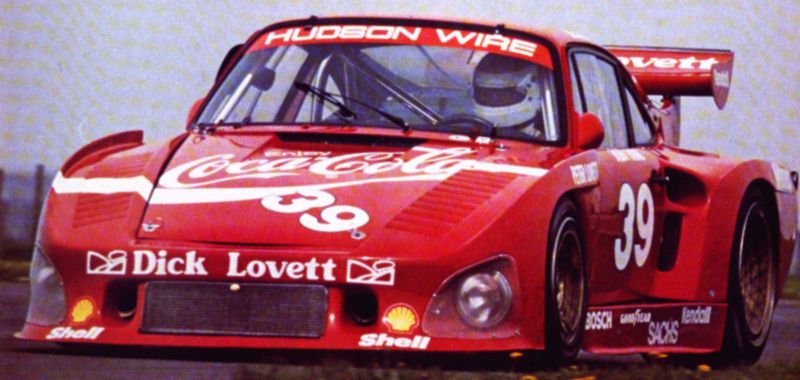 Akin's next 935 was this radical 935-LT1, again supplied by Tom Hiett. It was built for Akin by Fabcar in 1982. According to Dale King is was a Lola T-600 (with a sheet aluminum monocoque chassis) with a 935 'greenhouse' on top of it! It was probably one of the most outlandish 935 versions ever. According to Tom, it was written off in a 200+ mph crash on the banking at the Daytona final in (probably) 1982. The crew was apparently not too unhappy about it! The useable pieces were stripped off and used on the 935-84 (see below). But in 2001, Speedvision had a program about the Rennsport Reunion, and there it was again. Someone apparently resurrected the car, but details are lacking.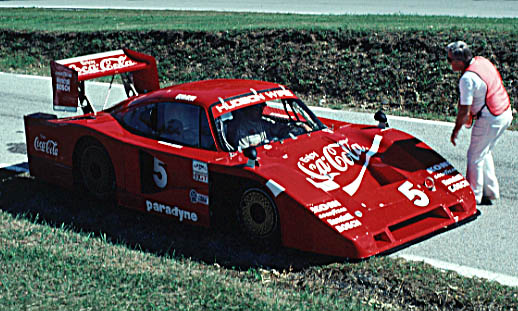 Bob Akin final 935 was this 935-84, built by Fabcar in 1984, and it has the honor of being the last 935 built. It was based on earlier Fabcar 935's (such as the JLP-4) and partly the Kremer 935-K4. The photo below was supplied by Tom Hiett.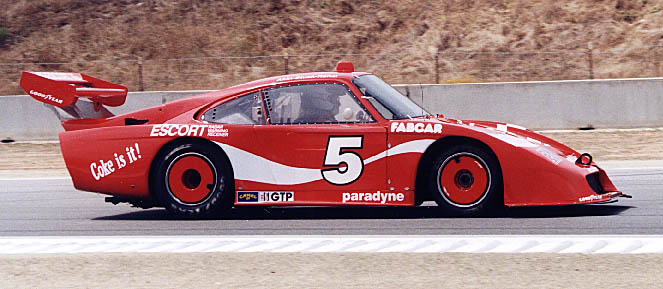 The next two photos were scanned from Grand Prix International, 12 April 1984 issue, covering the Sebring race.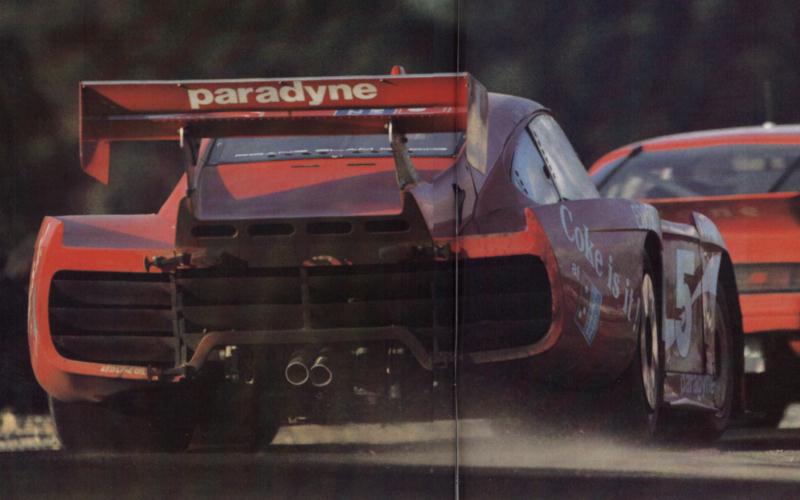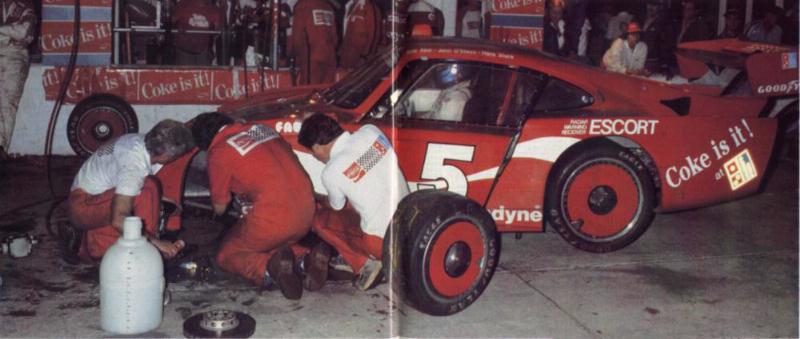 It seems the above is still not completely correct. Bob Akin's last 935 actually was a 935/83. It was first raced at the Daytona final in November 1983 where it came in second to Al Holbert. After leading with two laps to go, he thought he had a flat, and pitted as a precaution. Todd Jenkins later bought this car, and reported that Bob considered this 935/83 his favorate race car, besides his 1959 Cooper Monaco.
Mark Windecker's IMSA photo archive also contains some nice photos of Akin's various Porsche 935's.
Return to Porsche 962 page