Beavis & Butthead by Resinator or Dangerous Playthings
Many years ago I bought a set of Beavis & Butthead resin figures on Ebay, during the times that international shipping costs were still reasonable. I was a big fan of the TV show during the nineties. The duo's commentary on videos was priceless, and I got to know some great new music, like Tool, Type O Negative, Primus and Ministry. The auction said it was produced by Resinator in the nineties, and sculpted by Terry Latimer. The seller explicitely said it was an original kit purchased from a reputable collector at Wonderfest, and not a recast. I also found another manufacturer: Dangerous Playthings. I decided to document these figures with photos. Maybe that will inspire me to actually build and paint them. Or better: masterpaint them, hehehehe..
Parts
The Butthead figure stands approximately 9 inches / 230 mm tall and the Beavis figure is a little shorter.
Depending on how tall these characters are supposed to be (around 5 feet tall in real cartoon life?),
the scale is between 1/6 scale and 1/7. The base measures approximately 7 1/2 inches x 4 1/4 inches (190 x 108 mm).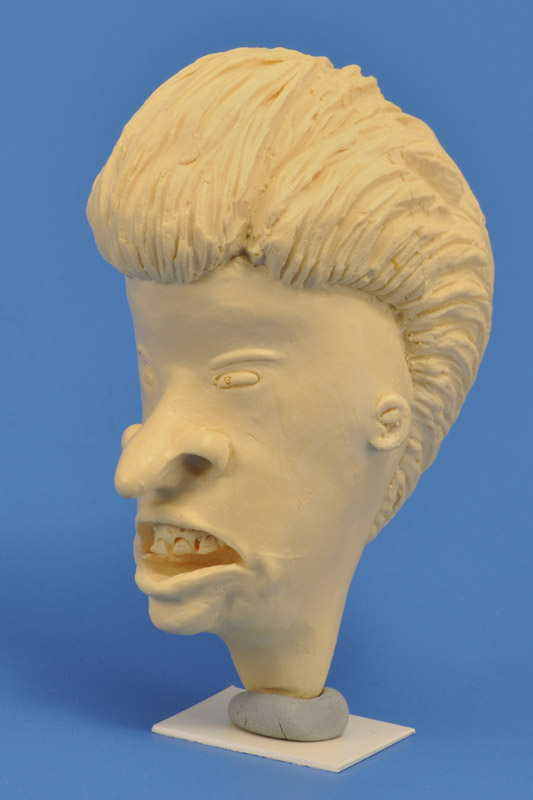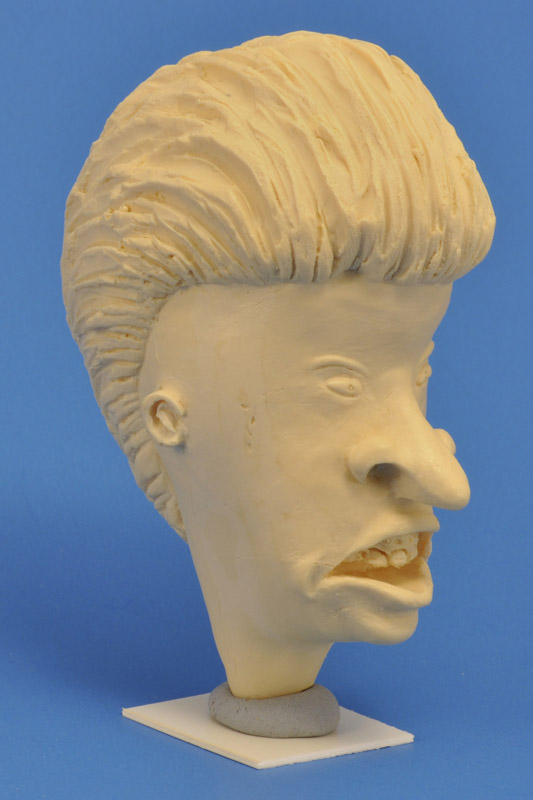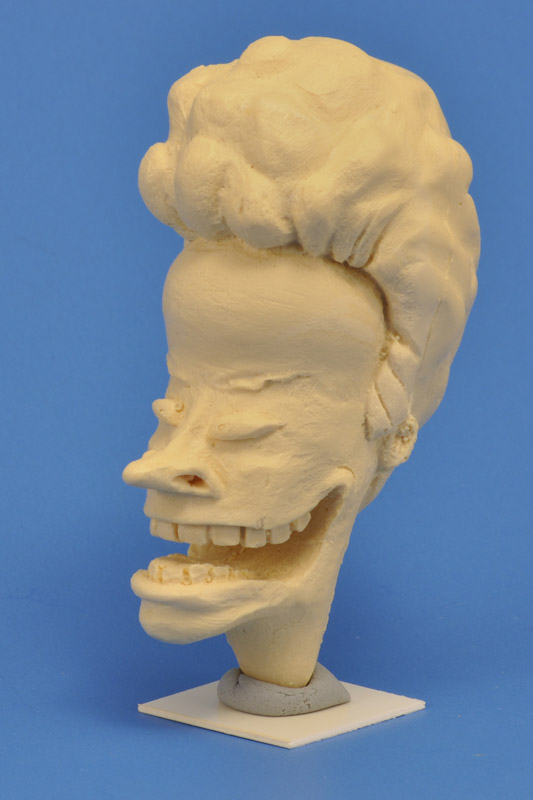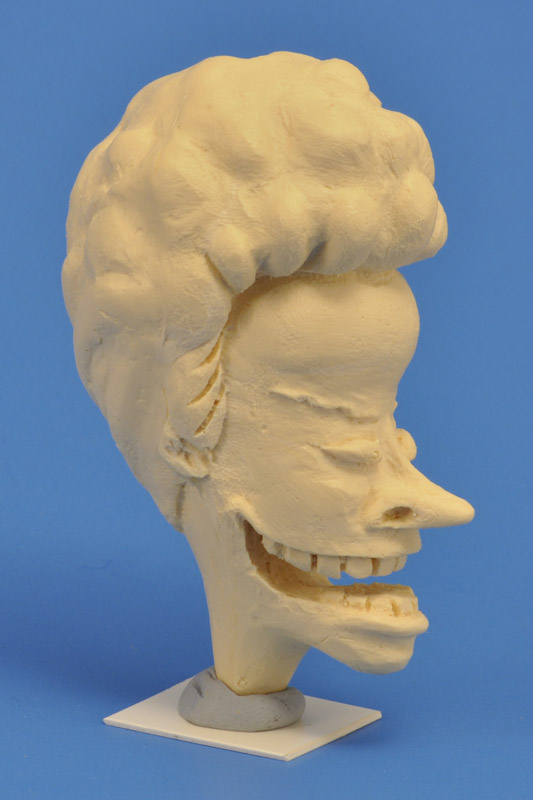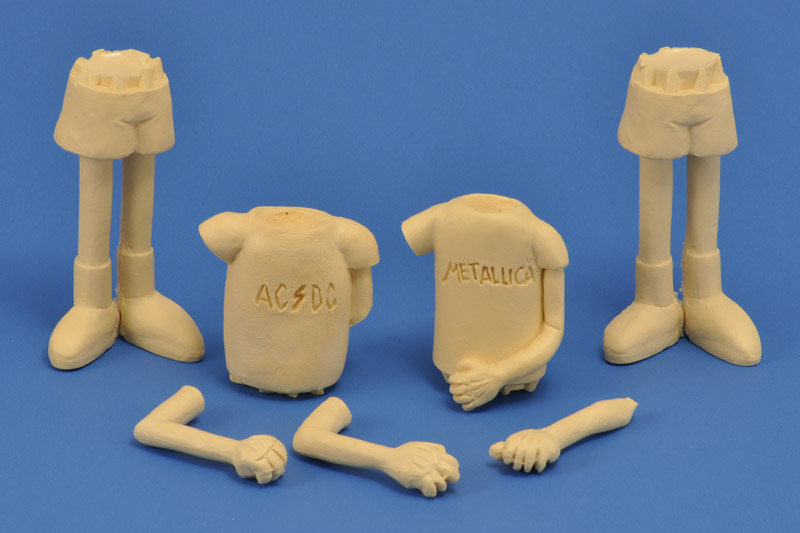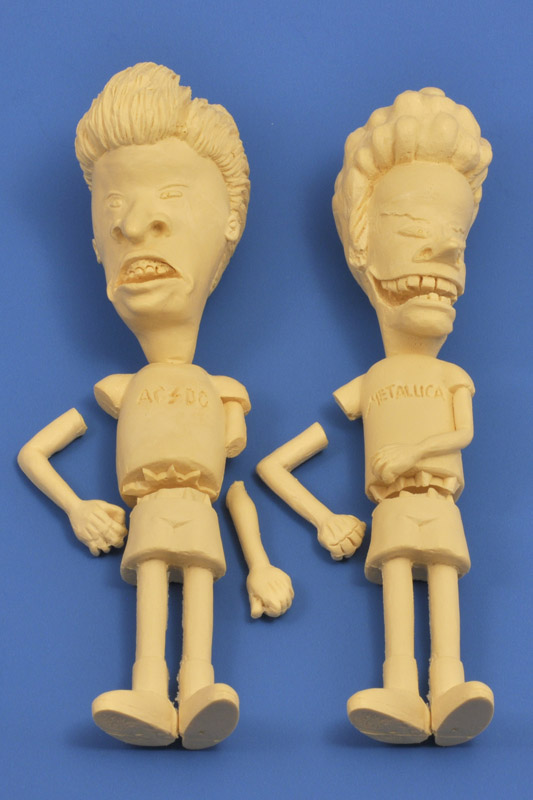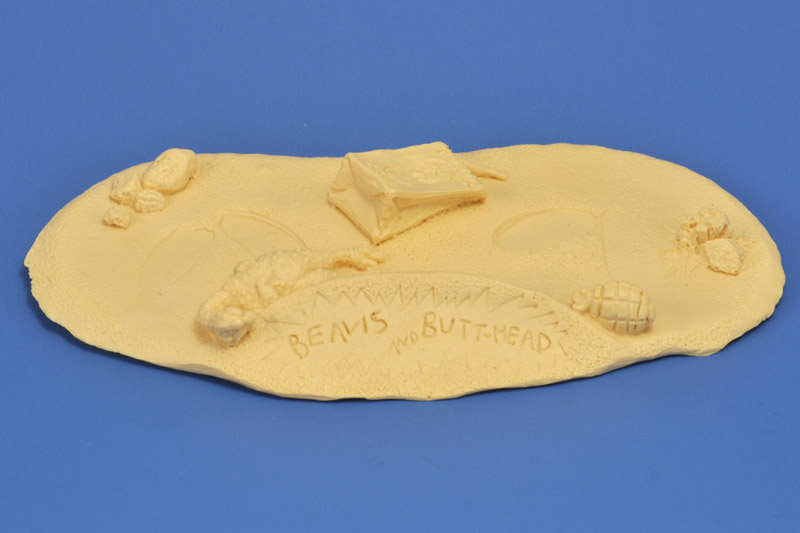 Return to models page