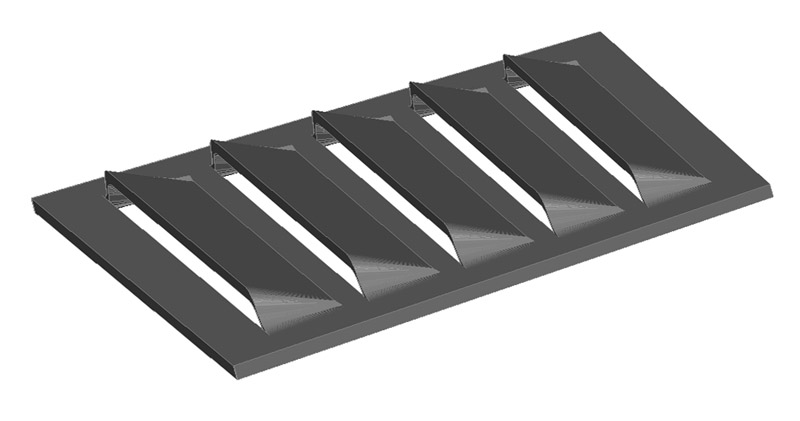 The kit's louvers over the front wheels are very, very simple, and part of a horribly thick piece of the body. After various attempts of making louvers from thin sheet metal, and getting nowhere, I decided to try to model it in 3D CAD, for subsequent 3D printing.

Shown here is the first attempt as an STL export, using this online STL viewer. One area of possible improvement is that the louver facets should be slightly shorter, and the opening angled. The way I drew them now implies that the material has been stretched, whereas it was only bent.

I noted that two types of front wheel fender louvers were used on the 1983 cars: one with parallel sides, like I drew, and one that grows wider towards the front. 'My' car had the first type.