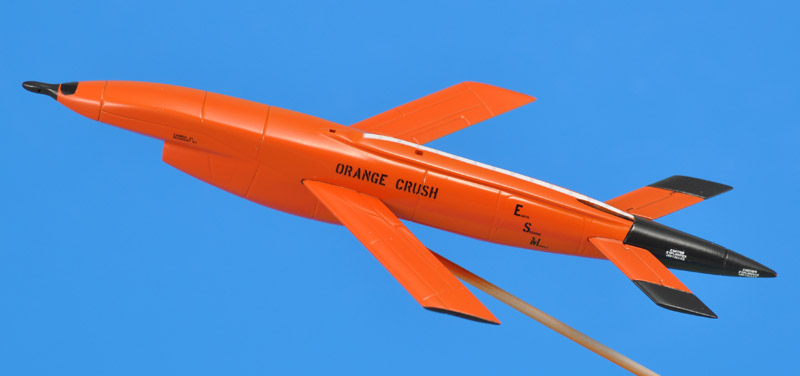 I applied Alclad ALC-311 'Klear Kote Light Sheen' thick & wet, and it turned out nice. This coat will also offer protection to the decals, so it's a good idea anyway.

After making this photo, I noted I had made a mistake on the radome: I had made the wrong panel black. I peeled off the decal, made a new and larger one and applied that. After some corrective paint the problem was solved. Although: not 100%, since the decal was blacker than Revell 9 coal black, and it stands out a bit.

Lastly I applied a slighty matter finish, Alclad ALC-312 'Klear Kote Semi-Matte', again thick & wet to achieve the clear coat's true finish. I decided not to weather the model, since the real thing looked very clean in all photos. Also, dark panel lines on an orange paint scheme would look cartoonish I think.