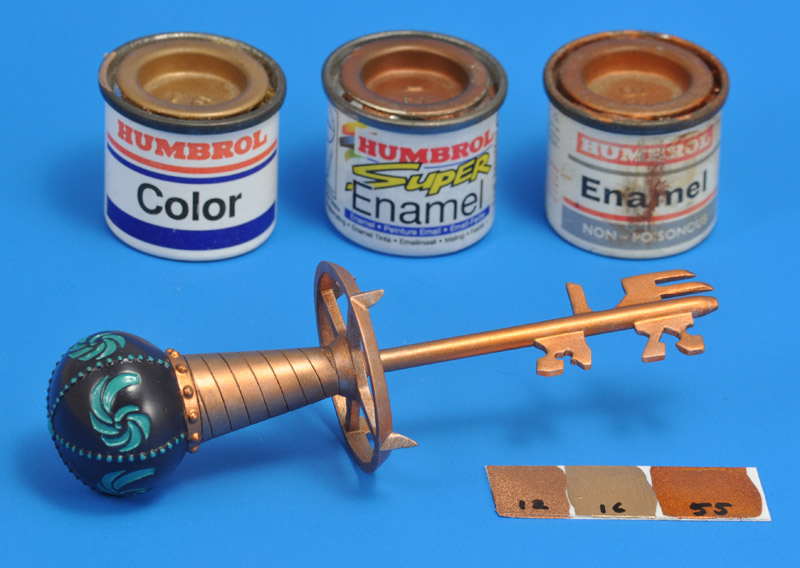 The remainder of the key was first painted MRP-209 RAL 7012 gray, followed by splotches of Humbrol 16 Gold, then Humbrol 12 Copper and lastly Humbrol 55 Brass. The latter was mostly concentrated on the blade of the key. I also used it on the strap between the handle's sphere and cone, to create a subtle color difference.

It is funny to see how old these paint tins are. According to my Humbrol tin evolution page, the tins are from (approximately) 1993, 2000 and 1979. I must have been in primary school when I bought the oldest tin. I think I bought it to paint the Matchbox 1/32 Bugatti 59, that had various details in that color. Don't worry, I do not know this for all my tins!

While the paint was drying, I drybrushed the parts with a mix of Humbrol 55 Brass and Humbrol silver. It started to look like an old mysterious key :-) The last step, after making this photo, was applying some washes in black grey (71.056) and burnt red (70.814), using Vallejo water-based acrylic paint.